Easton Digital's services are amazing. Between managing and owning business, one of the things that gets on my nerves is waiting for responses. Easton is great at getting back to me right away, and I appreciate the prompt responses. I have referred many business friends to Easton.
Top team and very good processes. Would highly recommend to all - in a world of confusion when it comes to online marketing, they make it simple.
We started with Easton Digital in September 14th, 2020. We realized an average monthly ROAS of 3.5. We are very pleased! 2021 is also showing a high ROAS! The investment is well worth the money. Easton Digital is easy to reach, fast on replies and we enjoy the monthly conference calls. They work hard for their customers, tweeking campaigns to cause the greatest return. A very important thing is that they really listen to their clients. Their goal is to make your campaigns successful, and that they indeed do! Highly recommended!
My experience with Easton Digital has been great. My initial conversation with Kurt I was confident he was going to help my business grow. Before I started working with Easton Digital, I was losing hope with my business. I was spending a lot of money on marketing but getting a low conversion rate, so basically throwing money away and not growing. Trying to manage google shopping myself was not easy. After I joined, I saw a huge difference in my sales. I started seeing monthly growth. Kurt and his team sent me weekly/monthly updates on how everything is going and what we need to change. I love how I don't have to worry about anything, they take care of everything, with the keyword research, budgeting, and all the little things that go into it. If it wasn't for them my business would probably be closed right now. I would highly recommend working with Easton Digital, they truly helped me with my sales and made my life a little easier. I love them so much that they're managing my google shopping account for my other website too! Mary Jingozian Rumor Apparel
Prior to working with Easton Digital, we didn't have the bandwidth to start leveraging Google Shopping, which resulted in lost revenue for our business. We found Easton Digital through a friend's referral and the experience has been great. We immediately increased revenue by ~10% and hit our ROAS targets through the efficient management of our Google Shopping ads. The team has been incredibly responsive and easy to work with. They're also proactive in suggesting improvements and implementing changes. I would strongly recommend Easton Digital to other ecommerce businesses.
Before Easton Digital, we worked with a few agencies who promised the world and delivered...not the world (or even close to it). Google Shopping for us was an area we hadn't had much--or any--success in and I was very reluctant to give it a try with someone new. From the inception, working with Easton Digital was pretty transparent on expectations and timing. We have a set budget that is continually optimized by our account manager and she is constantly working to optimize our ad spend to deliver higher ROAS. The approach on moving the account is logical and methodical. Even though I am anxious to scale the spend, we discuss the path to getting there without reckless spending. Quality, control with great results in a controlled growth plan are reasons to work with Easton Digital.
We believed Google Shopping would be beneficial for our brand and convert well because of the highly visual nature of our products, however the learning curve was steep and required intricate setup, third party app installation, and a working knowledge of coding / product catalogues, and it was difficult to know if we'd even set things up correctly despite following online tutorials. We wanted to make sure we started off on the right foot the right way, so we decided to look for an agency who could run Google Shopping for us. We talked to quite a few agencies and a lot talked the talk, but either lacked substance when we spoke with them, or weren't able to communicate what benefits they'd provide in a simple and straightforward manner, without blinding us with overly technical explanations or failing to address the core questions we wanted to answer. From the outset we got a good vibe from Easton Digital – they were prompt and courteous, communicative and knowledgable, and had helped other businesses of our size, in similar verticals, who were looking to achieve similar outcomes. They have always been transparent and responsive, and the weekly reports they send are detailed with concise top line summaries. The most important thing, however, has been the results. We were aiming for 4x–5x ROAS, and after an initial setup and data gathering period, we were regularly hitting this targets within a couple of months. They're straight shooters who we feel we can trust in what can be a very complicated area, especially if you're just starting out with Google Shopping. They took the time to understand out business and have been very communicative. They walk the talk, put their money where their mouth is with a fee structure that rewards them for getting results, and have been achieving the ROAS results we set together.
Prior to working with Easton Digital, I had no experience working with Google Shopping, and I was nervous that I would be throwing away money if it didn't work, but sales on my Shopify store were next to nothing and I knew I needed to try something new. Easton Digital made it very easy to get everything set up. In fact, they took care of just about every part of the setup. As soon as they started working on my account, I started seeing results. Sales started trickling in slowly at first, but once they had a few months of data to work with, the sales really took off! We're now doing several thousand dollars per month in sales thanks to Easton Digital! I would recommend them without hesitation!
High Cotton Ties is a family-owned business that upholds the tradition of American craftsmanship, specializing in handcrafted gentlemen's accessories, including ties, bow ties, cummerbund sets, and more.
Read More
Join over +120 Smart Brands scaling with Google Ads 🎯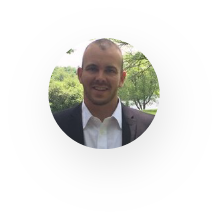 "Easton Digital have done an amazing job at taking our Adwords marketing to another level. When we started with them, we had just come out of working with a costly agency. They jumped right into our account and re-organized the campaigns and ad groups to match best practices."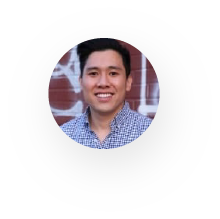 Marketing Manager
All Time Trading
The team at Easton Digital are great people to work alongside. They do a phenomenal job at keeping ACOS low and providing pricing strategies to increase sales. Their ability to increase sales while maintaining low spending is ideal for our bottom line, and we recommend their services for any businesses looking to outsource their Google Ads."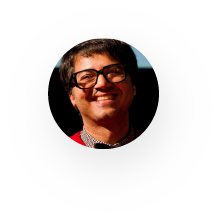 "Easton Digital team put together a plan that allowed us to reduce our overall spend while increasing our spending on words that are important to our business. We've seen a 40% reduction in ad spend with a 15% uptick in sales. We highly recommend Easton Digital."