Data-Driven
eCommerce
Growth Agency

Proven and Tested Google Shopping Strategies ROI-driven.
See a real return on your investment.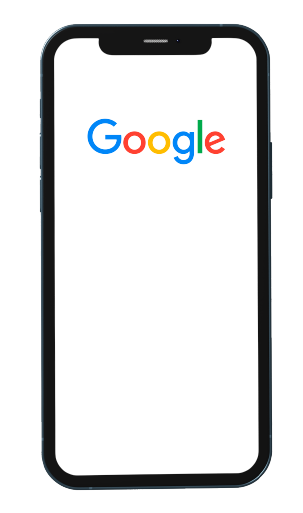 We have perfected the art of Google Shopping Management and know what it takes to get your products in front of shoppers at the precise moment they are looking to buy.
As a Google Premier Partner, we have access to exclusive data and features that can help us create shopping campaigns that outperform the competition. Our team of experts has years of experience managing successful shopping campaigns for businesses of all sizes. We're not just a partner, we're an extension of your team.
With over $12,000,000 in ad spend managed per year, we have had the privilege of being able to build: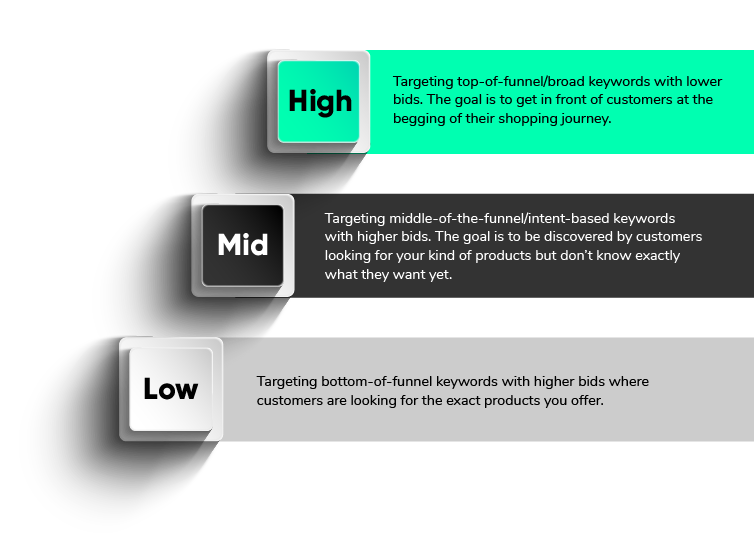 Over $12 Million per year invested in Google Ads.
Over +120 Active Clients in DTC, eCommerce.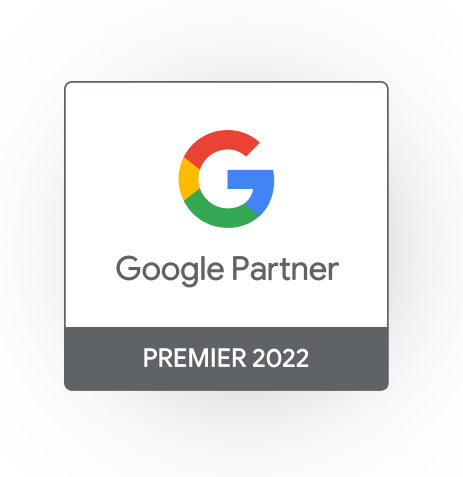 10 Full time E-commerce Ninjas

Established
in 2013.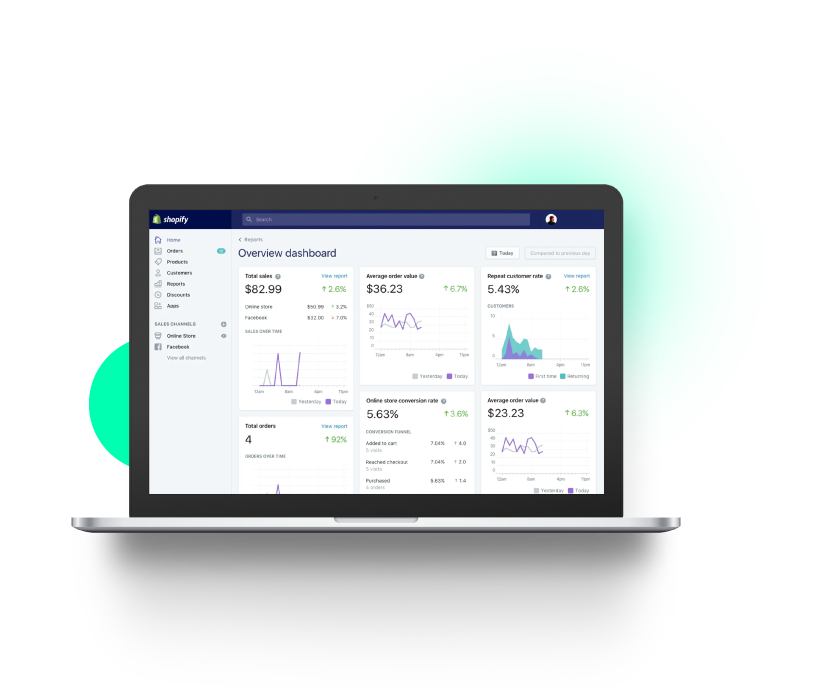 Our eCommerce + Google Shopping Experts Have You Covered
We're not a general marketing agency. We specialize in eCommerce and Google Shopping, and we have the knowledge and experience to help you grow your business. Our team is composed of masters of their craft, and we're constantly testing and optimizing our strategies to make sure you're getting the most out of your ads.
Would you hire a pediatrician to perform brain surgery? Probably not. So why would you trust your eCommerce business to be a generalist? We know what it takes to be successful in eCommerce, and we can help you get there.
Microtargeting =
laser - focused marketing.
We know that not all customers are created equal. That's why we use microtargeting to make sure your ads are being seen by the right people. We create custom audiences and use data-driven strategies to get you the best results possible while cutting 65% of your ad spend.
By getting more specific with who sees your ads, you'll not only save money, but you'll also increase conversions and ROI.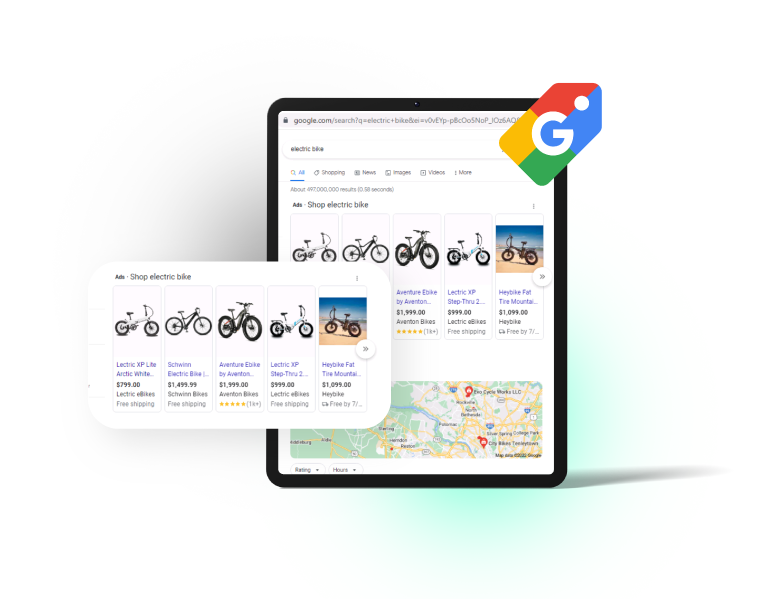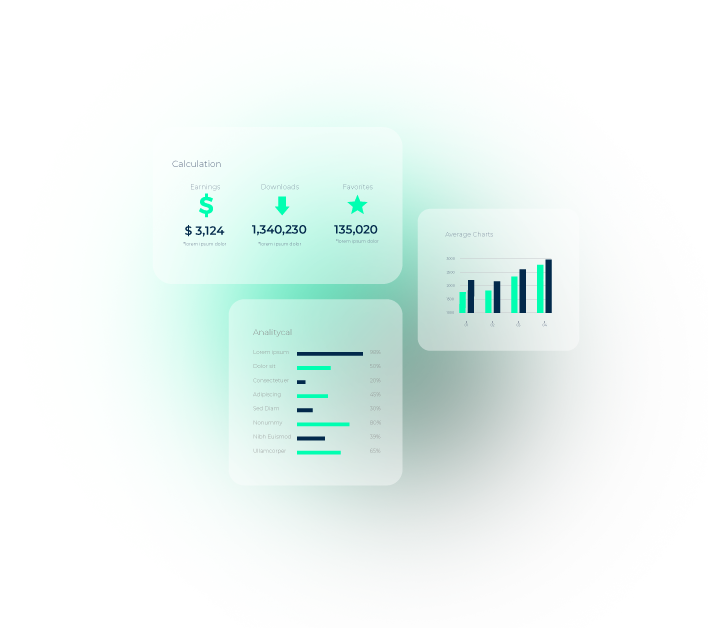 Performance-Based
Marketing
Feel confident that you're working with an agency that believes in your success. No long-term contracts here! You work with us on a month-to-month basis and our biggest incentive is sharing your success.
For best results with Google Ads, however, we recommend a 3 month period to ramp up your campaigns and properly track conversions.
We are a trusted Google Premier Partner for Growth. This means we have demonstrated expertise in growing businesses online and have a proven track record of success, which puts us in the top 3% of Google's partner network.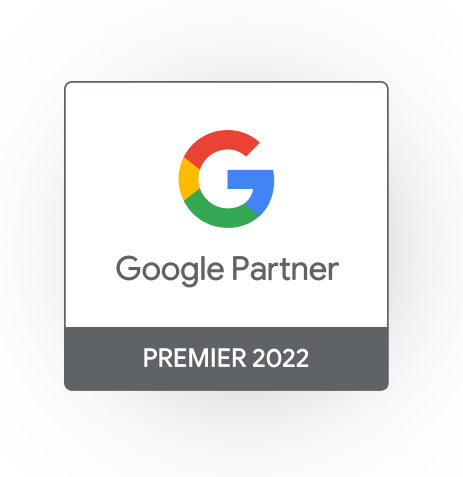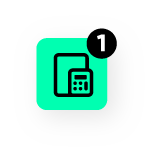 STEP 1
Request your free Growth Assessment
Here we'll take a look at your current campaigns and make recommendations on how to improve them. We'll also give you an estimate of what you can expect to spend and what kind of results you can expect to see.
There's no obligation, and this is a great way to get to know us and see if we're a good fit for your business.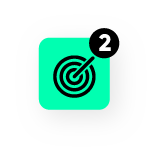 We'll put together a custom growth plan for your business. This will outline a custom strategy tailored to your specific needs and goals.
We'll also provide you with custom insights that will help you understand your customers better and make better marketing decisions.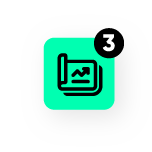 STEP 3
Launch,Optimize, Scale & Reporting
If we are fit for your store, we will launch your campaigns and we'll closely monitor them and make adjustments as needed to ensure you're getting the best results possible.
You'll be able to see the results coming in real-time, and we'll provide you with weekly detailed reports, monthly strategy workshops, and more.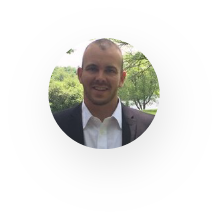 "Easton Digital have done an amazing job at taking our Adwords marketing to another level. When we started with them, we had just come out of working with a costly agency. They jumped right into our account and re-organized the campaigns and ad groups to match best practices."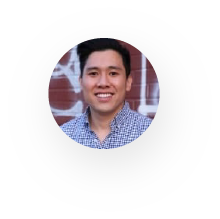 Marketing Manager
All Time Trading
The team at Easton Digital are great people to work alongside. They do a phenomenal job at keeping ACOS low and providing pricing strategies to increase sales. Their ability to increase sales while maintaining low spending is ideal for our bottom line, and we recommend their services for any businesses looking to outsource their Google Ads."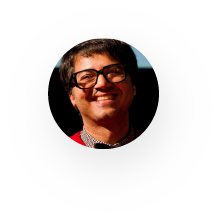 "Easton Digital team put together a plan that allowed us to reduce our overall spend while increasing our spending on words that are important to our business. We've seen a 40% reduction in ad spend with a 15% uptick in sales. We highly recommend Easton Digital."
How Can We Transform
Your eCommerce Business?
Ready to take your eCommerce business to the next level?
We can help your eCommerce business grow faster and easier than you ever thought possible. All you need is a little help from our team of experts.

Imagine what you could do with an extra set of hands. That's what we're here for – to take some of the load off your shoulders so you can focus on what's important. Our team of experts is standing by to get your eCommerce business on the path to success.