Case Study High Cotton Ties
High Cotton Ties: Achieving Ecommerce Success Through Strategic Google Ads Scaling
High Cotton Ties is a family-owned business that upholds the tradition of American craftsmanship, specializing in handcrafted gentlemen's accessories, including ties, bow ties, cummerbund sets, and more.
High Cotton Ties sought Easton Digital's expertise to scale their Google Ads account while maintaining cost efficiency. They had limited experience in managing Google Ads campaigns and were operating only a few campaigns.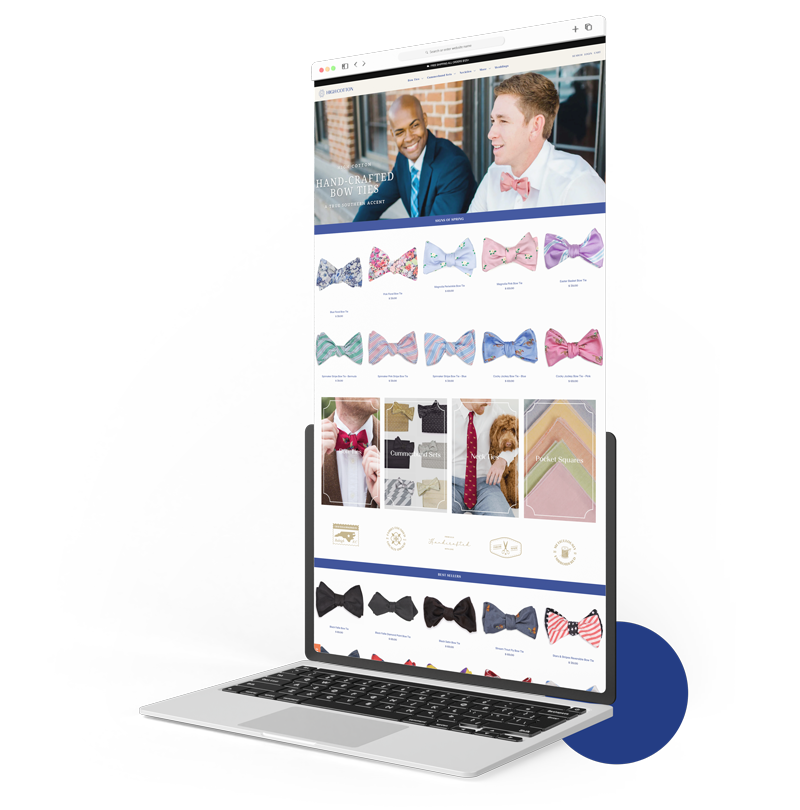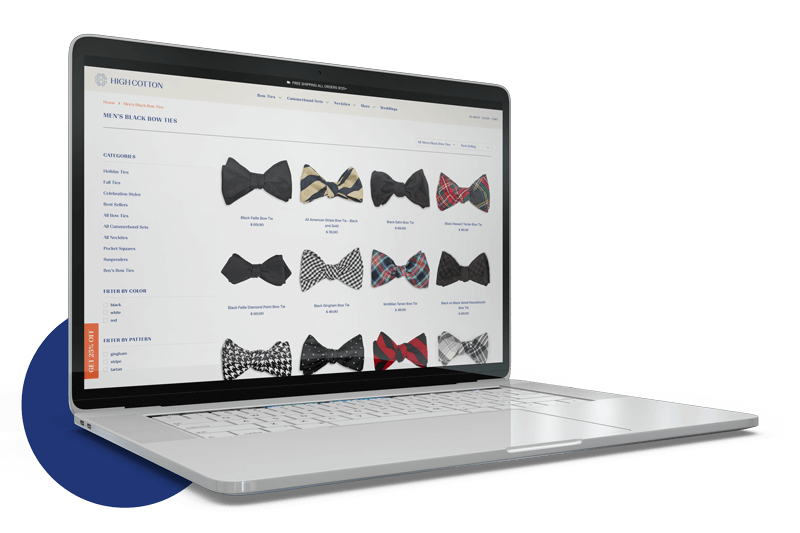 Our tailored strategy for High Cotton Ties centered on optimizing Performance Max campaigns through refined segmentation of their product feed data and enhanced implementation of PMax asset groups. Additionally, we adjusted the bid strategy to maximize performance and deliver superior results.
By implementing our strategic approach, we achieved remarkable outcomes for High Cotton Ties. Increased conversion value by 27.81%. Boosted sales by 29.62%. Enhanced return on ad spend (ROAS) by 37.07%. Improved conversion rate by 128.03%. Moreover, we managed to decrease ad spend by 6%, significantly enhancing their campaigns' efficiency and empowering them to scale further through Google Ads.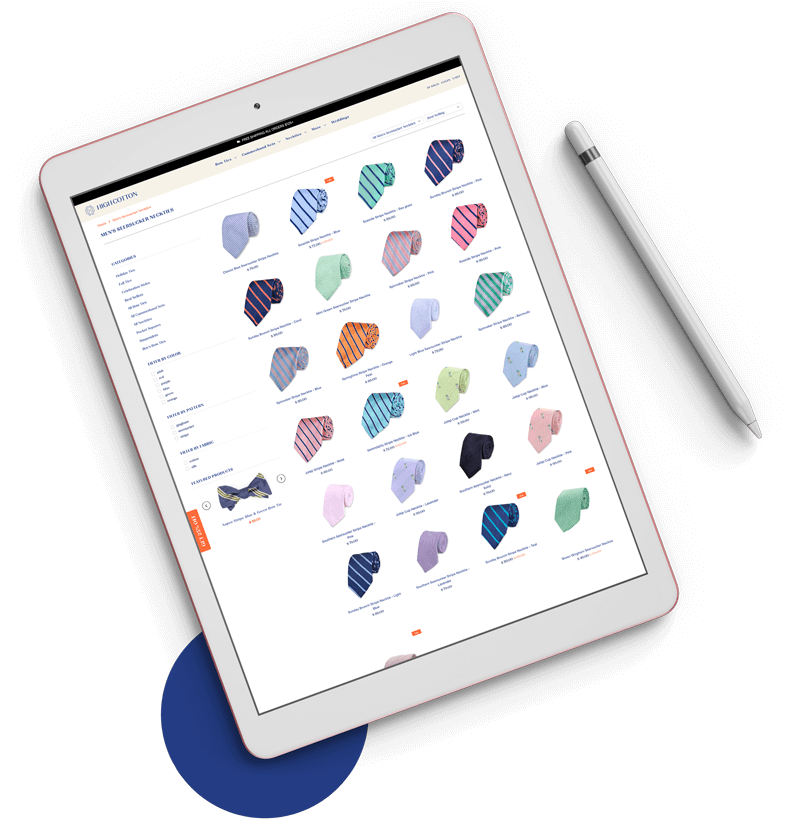 Increased Conversion value
Enhanced return on ad spend (ROAS)
Easton Digital's focus on campaign efficiency and strategic Google Ads management led to a 30% revenue increase for High Cotton Ties, utilizing the same budget as before. Our expertise in Google Ads enabled High Cotton Ties to effectively expand their online presence and experience significant growth in their ecommerce business. This case study underscores the value and proficiency our ecommerce PPC agency offers to its clients, supporting their success in a competitive digital marketplace.